Local Assembly Services
Ready within 24 Hours!!
We understand that machines need to run at full capacity and any delay is not acceptable, hence we provide Local Assembly Service to have quick turnaround time!
Tsubaki Singapore provides the sizes below, with/without attachments, to your desired length, if a standard 10-foot length is not what you are looking for.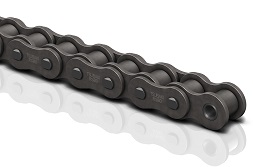 Available Chain Sizes Assemble to Length including Endless Type
RS35 single strand
RS40 ~ RS160 single and double strands
RS08B ~ RS16B single and double strand
Available Chain Size with Attachment to Length with Desired Interval
RS40 ~ RS80 with A1 and K1 attachment.
RF2040 ~ RS2080 (S and R rollers) with A2 and K2 Attachment.
Available Plastic Cable Carrier Size with end connector for the following sizes, with/without dividers systems to your Desired Length
Inner Height - from 10mm to 44mm
Inner Width - from 10mm to 150mm
Bending Radius - from 20mm to 160mm